Board of Directors – United States

Razmig Arzoumanian
Razmig is a Managing Director and Head of Aerospace & Defense (A&D) of Lincoln International, a global investment banking firm. Razmig started off his career at Citigroup, and previously led the global A&D group at Merrill Lynch / Bank of America. He has spent close to 20 years in the investment banking industry. Razmig has also implemented various humanitarian and other investments in Armenia and Artsakh since the early 1990's.
---

Chris Petrossian
Chris is a Managing Director and Head of Lincoln International's Los Angeles office, and is also a member of the firm's U.S. Operating Committee. Chris has also been an investment banker for close to two decades, and started off his career at Lehman Brothers and subsequently BarclaysCapital. He has led M&A and financing transaction across the Aerospace & Defense, Industrial, Consumer, Services and Healthcare industries. Chris has also been active with numerous Armenian philanthropic organizations.
---
Board of Advisors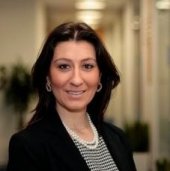 Arpine Ghevondyan
Arpine has joined Deloitte CIS in 2013 and is a Director in Deloitte Armenia bringing over 14 years of experience in Audit and related services. She has extensive experience in Armenia as well as internationally, having worked in Big 4 offices in London and New York. Her client portfolio includes various local and multinational companies in her countries of experience across various industries. She led and participated in various audit, compilation and transformation projects of IFRS and US GAAP.
---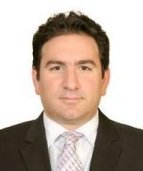 Garen Mikirditzian
Garen was recently appointed by the Prime Minister to be acting CEO of the Development Foundation of Armenia, a governmental agency dedicated to promoting international investments.  He previously was the Chief Financial Officer of Inecobank, a major commercial bank in Armenia. Prior to his relocation to Armenia, Garen served as the CEO of General Donlee Corp, a publicly-traded A&D company in Canada, and led its sale to Triumph Group. He has worked in finance throughout his career, including at Geosam, a private investment firm in Canada, and BMO, a major Canadian investment bank. Garen brings extensive experience in leading organizations and financial oversight and controls.
---
Armen Yeghyazaryan
Armen is Senior Acquisition Specialist at the US Agency for International Development (USAID) Mission in Armenia, and has been with USAID since 1999. Previously, he led the joint project office of the World Bank and Japanese Bank for International Cooperation which resulted in significant investments in Armenia's electricity network. Armen brings extensive experience in working with international organizations, oversight of technical development projects, procurement and contracting, and coordination with Armenian government agencies and other organizations.
---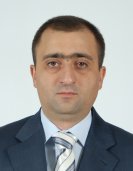 Levon Kocharyan (Program Manager)
Levon is Project Manager at Construction & Engineering Services Co, where he is also a Certified Quality Control & Safety Manager. His recent projects include renovations of a community center in Darbnik, a clinic in Meghri, and an orphanage in Kharberd, amongst many others. He has also served as Technical Consultant to the Ministry of Labor and Social Issues to support the World Bank's Social Protection Administration Project.  Levon brings years of experience of working with international organizations and managing technically and logistically complex projects in Armenia.
---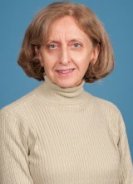 Lucine Karjian
Lucine has been working for the pharmaceutical industry for over twenty years. She began her career as a chemist in the quality control laboratory, moved to research and development and settled in pharmaceutical regulations for chemistry, manufacturing and controls. She was at Schering-Plough Research Institute (now Merck) for many years, and currently is at a large global pharmaceutical consulting firm. She has volunteered for various Armenian philanthropic organizations in the US and in Armenia.